Basic Materials
Topics also related to Basic Materials: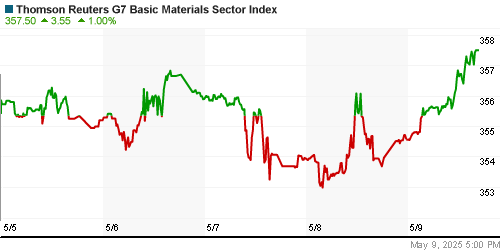 JAKARTA, July 24 - Indonesia will soon allow U.S. miner Freeport-McMoRan Copper & Gold Inc to resume copper exports, with both sides close to ending a six-month dispute over new mining rules, a senior official said on Thursday.
Reuters Market Eye - The BSE Sensex is down 0.12 percent after earlier marking its all-time high at 26,190.81. The broader Nifty falls 0.16 percent, after hitting a record high on Wednesday.