Follow Cyclical Consumer Goods
Topics also related to Cyclical Consumer Goods: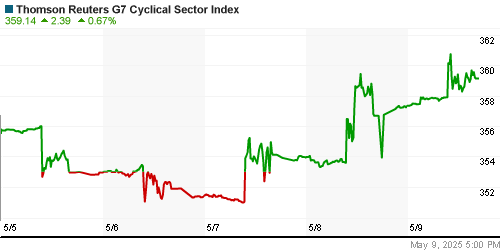 LOS ANGELES, May 22 Singer Ariana Grande made her first comment since the deadly bombing at her concert in Manchester, England, on Monday, tweeting: "broken. from the bottom of my heart, i am so so sorry. i don't have words."
VIENNA/NEW DELHI OPEC production cuts and the prospect of more expensive oil are pushing India to consider U.S. and Canadian suppliers, as well as encouraging it to turn to renewable energy, the country's petroleum and natural gas minister said on Monday.