Follow Cyclical Consumer Goods
Topics also related to Cyclical Consumer Goods: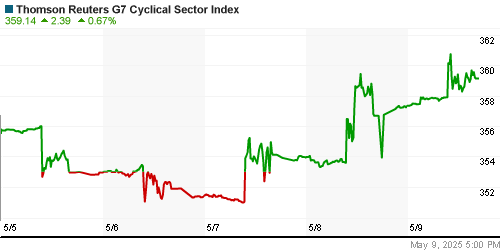 * Graphic on Brexit impact http://reut.rs/2aqnwkw LONDON, July 23 Britain's June 23 referendum decision to leave the European Union has had far-reaching consequences for the world's economy, businesses, investors and politics. Following are the main developments: July 23 G20 finance ministers meeting in China pledge to bolster their defences against economic fallout from Brexit and urge Britain and the EU to stay close. Washington - backing London - says Britain s
MUMBAI Vedanta Ltd has offered to sweeten the terms for taking over subsidiary Cairn India Ltd after an initial bid had been stymied for a year.